Ready, Set, Influence + Bonuses
A course on how to create content and value as an influencer PLUS 3 bonus masterclasses (over 3 hours worth!)

You've read countless blog posts, listened to podcasts and even watched videos on becoming an influencer, but you still aren't getting the results you want.
You're active on Instagram, but your following isn't growing.
You post regularly but no one engages with your posts.
You blog but analytics seem to be at a stand still (since everyone's on Instagram).
You follow all the tips and tricks, but they don't seem to work for you

This was me a few years ago. The algorithm on Instagram changed and it seemed like I was old news. My numbers increased painfully slow for 18 months before I figured out the right formula that grew my following weekly and increased my readership regularly.


Well, posting a couple times a week on Instagram with the occasional "check the link in bio" isn't really consistent - it's sporadic. And sporadic just isn't going to cut it.
There are 500,000 active influencers on Instagram. 81% of them have between 15,000 to 100,000 followers. To get your audience's attention, you've got to be intentional. You've got to be strategic. You've got to be READY.
It's not hard, but it does take work.
What if in the next 60 days you could:
Grow your following by 10's maybe even 100's on a week to week basis

Consistently post and finally hack the algorithm

Successfully convert IG and social followers to committed blog readers

Noticeably increase your engagement rate getting followers to like, comment & share your posts
---

A masterclass that teaches influencers how to post content consistently, increase your engagement rate and grow your following.
This special offer of Ready, Set, Influence includes 3 high value masterclasses (over 3 hours worth!)
In 90 days, I've tripled the momentum of my Instagram growth to over 2.3 million impressions with the process I'll teach in this masterclass.
In 30 days, I've doubled my readership to over 70,000 impressions a month applying the same strategies you'll learn in Ready, Set, Influence.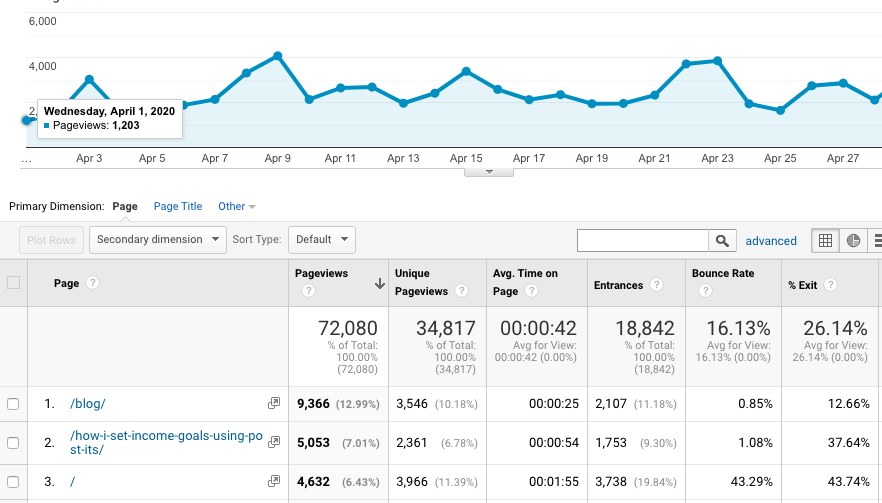 In the Ready, Set, Influence masterclass, you'll learn:
How to apply the process necessary to post on a very consistent basis and beat the algorithm even if you don't have a lot of time

The exact tools needed to pay close attention to your impressions, engagement and growth rates

The system I've created so you always have content to post on your blog, Instagram and social media

What it really takes to keep your audience connected with your content so they keep coming back for more

Because when brands pay influencers, they are specifically looking for influencers who have a following that's constantly growing, a highly engaged audience and even influencers who have a blog so their paid campaign lives longer than the average social post.

Influencers who offer these things offer HIGH VALUE and can ask for THE RATE THEY WANT.
---
The masterclass includes four parts where you'll learn:

Learn how to plan and project your content goals so you have something specific to work towards when you post

Create weekly and monthly checkpoints you can reference to ensure you're growing in the right direction

Create a process that allows you to post content consistently without causing burnout or confusion

Identify each step of your content creation process so you can adjust it based on your goals and/or schedule

Apply the steps of your process in a productive and intentional way to help you reach your growth & engagement goals

Consistently create without running out of ideas or aimlessly posting while keeping your following engaged

Drive traffic from your Instagram and social channels to your blog consistently with an effective promo strategy

Establish a strategy increases your impressions, engagement and following on a week to week and month to month basis
---
This masterclass isn't based off of theory or vague numbers.
Ready, Set, Influence includes the actual processes I apply on a daily and weekly basis that help me grow my following as a full time six figure influencer.
What all comes with the Ready, Set, Influence May bundle?
12 Month access to the masterclass recording ($197 value)

Masterclass PDF workbook ($97 value)

3 unreleased IG Live bonus recordings (including 4 Reasons Why Brands Aren't Paying You For Your Instagram Content, 5 Things You Should Know Before Becoming A Full Time Influencer & 5 Reasons Why Your Blog Makes No Money (And How To Change That); $297 value)
A $688 value for only $97!
---
This is for you if:
Becoming a successful influencer is important to you

You're not afraid of doing the work

You've tried everything, but nothing else worked

Working with brands (and getting paid by them) is the end goal
This is NOT for you if:
You're looking for a quick fix answer

You don't plan on applying what you learn

You want to be motivated more than you want results

Looking for the "easy" way to become an influencer is your goal
Now is the time to get serious about your journey as an influencer and stop convincing yourself that the market is too saturated. There's a lot of influencers out there, but there's still space for you. It's up to you to go fill it.
You can let 2020 go by where you get frustrated by your low engagement and missed paid opportunities while watching others flourish.
Or you can make the decision to take advantage of this amazing bundle deal and buy this masterclass + apply the techniques and systems you learn.
Everything you'll learn in this masterclass works. But only if you do.
Get ready. Get set. Now, let's influence.
Your Instructor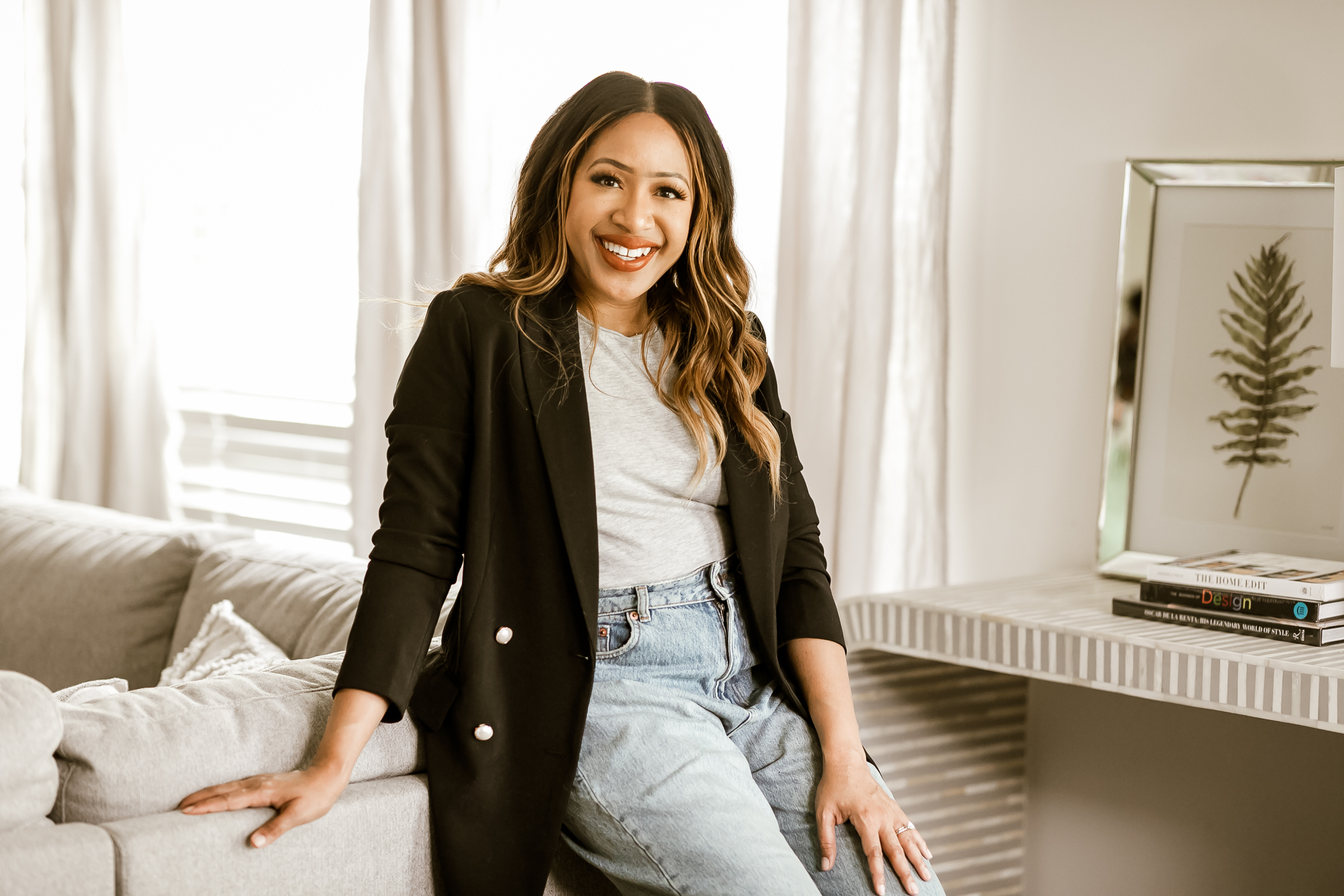 I'm Mattie, the creator of MattieJames.com who has worked with brands like H&M, Google, JCPenney, Levi's, Marriott & more.
I've organically grown my audience to over 190,000+ social media followers and 9,700+ email subscribers.
I've also taught over 1,500 content creators & business owners how to monetize their blogs & increase their visibility online since 2015. I'm excited to add you to that list.
My business as an influencer is successful now, it wasn't always like this.
Although I started blogging in 2010, I had no direction, very little skill and no strategy on how to get brands to work with me. I was working at a 9 to 5 I hated for years while working diligently on my style blog to one day build it into a full time business.
And that's exactly what I did.

Since 2015, I've been an influencer amd blog full time working with household name brands every week. From Neutrogena to Samsung to Levi's and many more, brands pay me to wear and feature their lifestyle products in sponsored posts on my blog, Instagram or YouTube.
Course Curriculum
Ready, Set, Influence
Available in days
days after you enroll
Bonus Masterclass #1
Available in days
days after you enroll
Bonus Masterclass #2
Available in days
days after you enroll
Frequently Asked Questions
When does Ready, Set, Influence go live?
This is a recording of a live 60-minute training. The Ready, Set, Influence bundle content is available immediately.
How long do I have access to Ready, Set, Influence?
All students who purchased have 12 month access to the training recording and bonuses.
What if I am unhappy with Ready, Set, Influence?
All sales are final.
This course is closed for enrollment.